FAL Far East Co.,Ltd is operated in strict compliance with ISO9001:2000, with very stringent quality inspection at every crucial process. Our tesing lab has advanced inspection and test equipment and test professionals, making all test items of coating meet AAMA standard.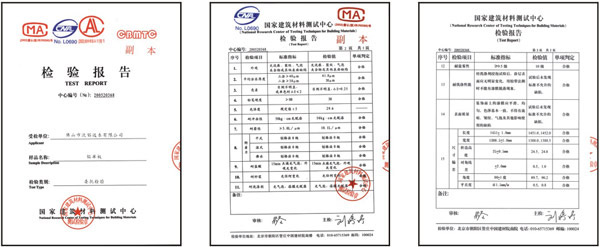 Quality inspection of FAL Aluminum panel
Quality tracking and inspection are conducted from aluminum sheet processing to final painting, to ensure all technical properties of aluminum sheet, coating and color meet the national practices and standards.

| | | |
| --- | --- | --- |
| Minolta spectrometer | Glossmaster gloss meter | Ecotest plus coating thickness |

| | | |
| --- | --- | --- |
| wolff-wilborn pencil hanrdness tester | Tubular impact tester | Formaster salt spray cabinets |

| | | |
| --- | --- | --- |
| Cupping tester | Cone and plate viscometer | PH meter |